2018 LIGHTFAIR International
As the world's largest energy consumer, the long-term shortage of international energy supply has a serious impact on the American economy. Energy saving become an important national policy of the United States, which has greatly promote the market of energy-saving lighting products in US. According to the U.S. department of energy (doe) report, the United States, nearly 20% of its electricity use in lighting, there are 25% for commercial lighting area, and 12% for residential lighting, equivalent to 100 large power plants' generating capacity, totally $55 billion, more than the sum electricity consumption of South America and Africa.
In addition, there is a policy showing that the United States allocates about $140 million for the replacement of efficient lighting in about 30 cities, and the United States government excludes the "buy American" policy in the LED lighting replacement industry, which is undoubtedly good news for foreign LED enterprises that want to enter the American LED market.
JC Lighting walked on the way " road of North America", came to the LFI show as an international exhibitor , bringing more new benefits to foreign buyers, intelligent new LED commercial indoor Lighting, and we also received inquiries from all parties.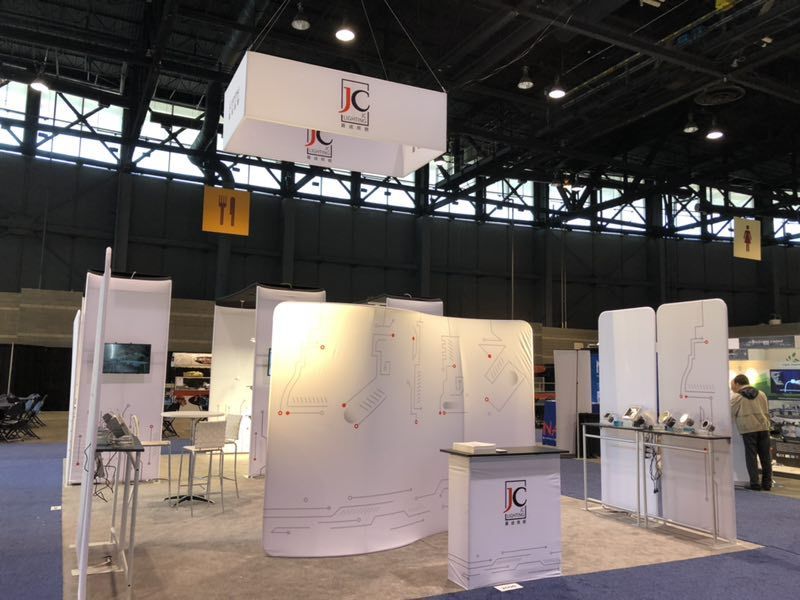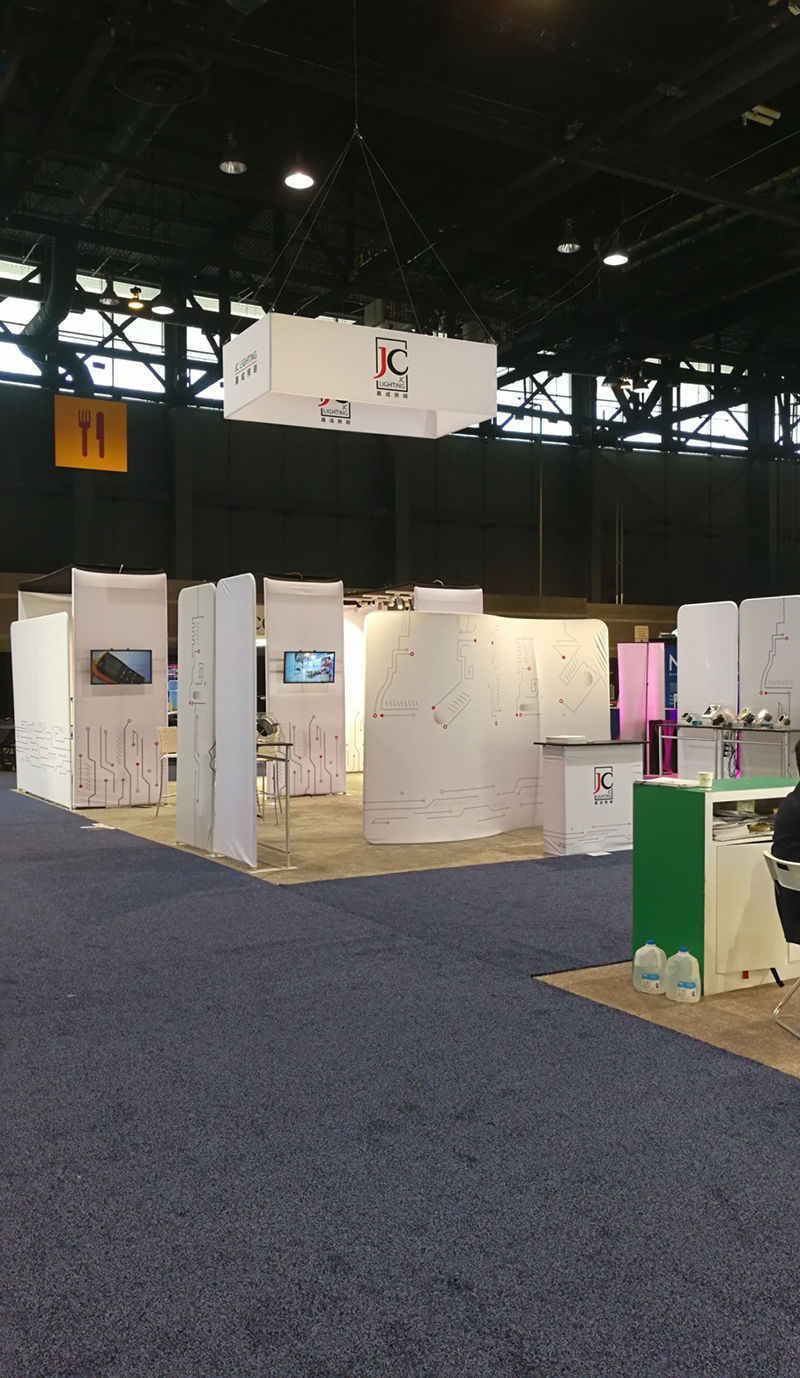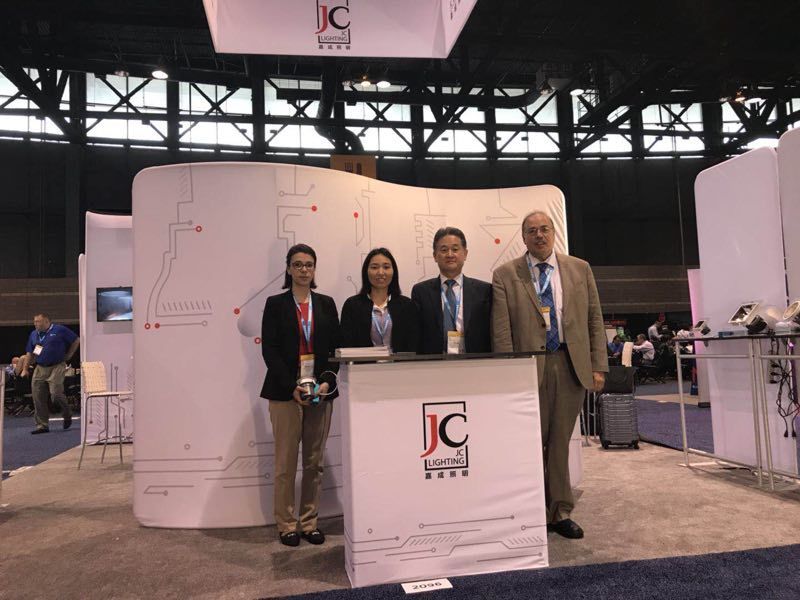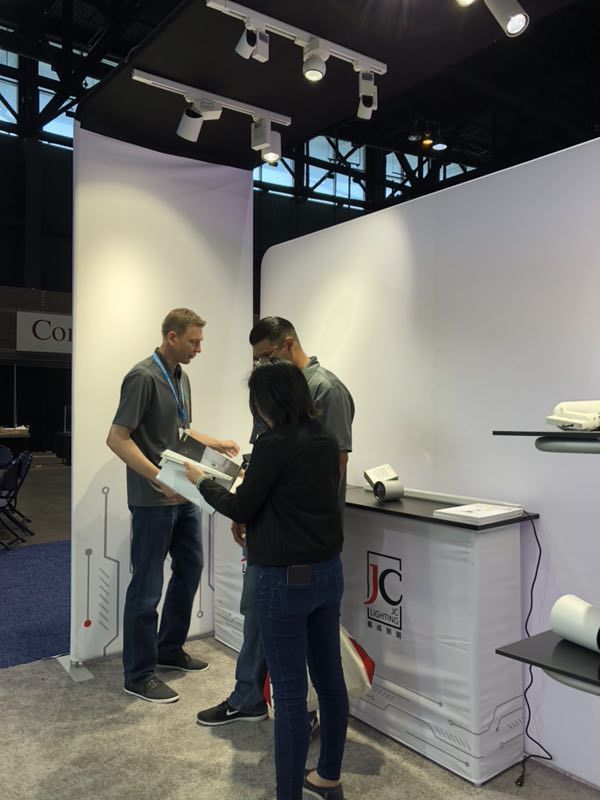 As a representative of Chinese Lighting enterprises going global, JC Lighting took this exhibition as an opportunity to continue to participate in the global Angle of "supply valuable light" and to illuminate the world with the light of value.