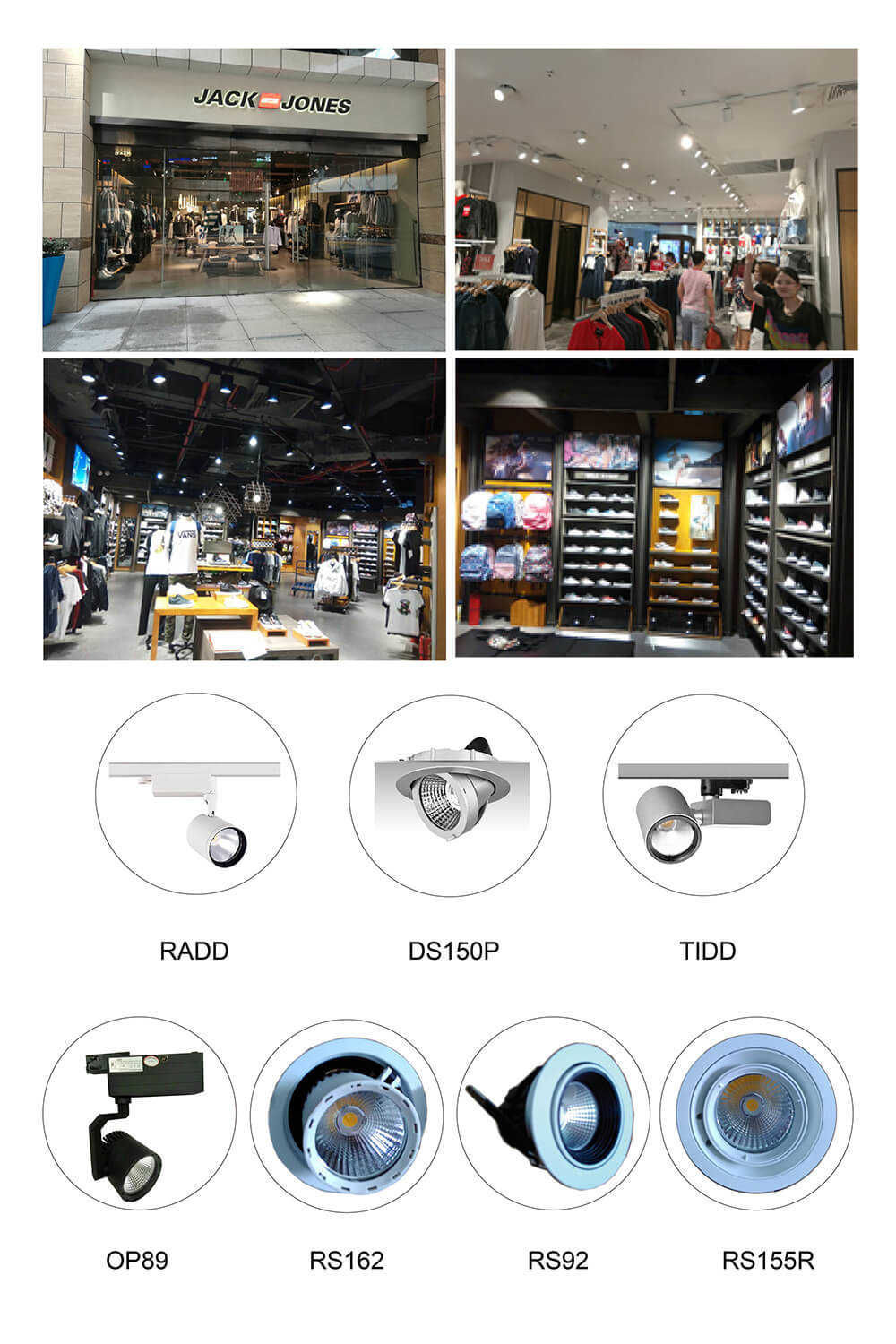 Jack & Jones Dress
Project description
Opened in December 24, 2015, Zhongshan Xiaolan Parkway Plaza JACK&JONES men's clothing store, which belongs to the foreign well-known high-end men's clothing brand. Located on the Parkway Plaza, an abundance of natural light. Store pattern design.
Design concept
Classic, with the connotation, always filled with fresh and stylish atmosphere, respected innovation.
Full of fashion and industrial sense, with the earth color khaki green, beige, blue and other colors, display shelves more intensive and high key lighting area is different with other lighting, the higher light to increase display performance. Facade wall painting requires light performance, the law of the track needs to be neatly arranged.
VANS Dress
Project description
Located in the Zhongshan Times Square building in Xiaolan Parkway VANS clothing store, opened in December 24, 2015. As the famous American fashion leisure sports brand. The store requires a display of the personality of the products. In the design of lighting, requires sufficient light, light through the light.
Design concept
Limits, challenges, innovation is the brand characteristics, in the focus of the goods to be more intense, the window on the dark side of the requirements of the dark side. The whole shop design in black, yellow, so the lamp laying intensive, more bright.
ONLY Dress
Project description
Opened in December 24, 2015, the Zhongshan Xiaolan Only Parkway Plaza clothing store, as a high-end brand of women's industry pioneer, Only's divided into three sub brands, high-end EDGE series, TRUE series LOVE series of city streets.
Design concept
According to the characteristics of the series, the overall project lighting design techniques are also different. Need to be independent of the various brand space lighting planning. According to each space height and different regions, lamp selection is not the same. Especially for the front window, the window will highlight special lighting.
EDGE high-end series
The space design of hope in a small area by the intensive use of lights to create high-end elegant feeling, thus forming a sales focus, with the spotlight, forming "office" atmosphere.
TRUE Street Series
Is Only's most young fashion style of the deputy. A design concept of youth and vitality, bold and light treason. Lighting design with light to create an atmosphere, but does not interfere with commercial performance; model and other key display need regular light.
LOVE City Series
Love bright colors, simple and elegant design, the space suits the characteristics to create a thorough and transparent light environment.
light configuration with uniform lighting. 70W arranged to form a uniform and wide angle lamp, illuminate the effect. The exhibition area in the main entrance inside, the width of combining way of lighting, appropriate to increase the brightness and lighting effects to reach the end. Models show, the layout of the narrow angle lamp, uniform lighting effect and peripheral contrast. Classic, with the connotation, always filled with fresh and stylish atmosphere, respected innovation.